Back to staff directory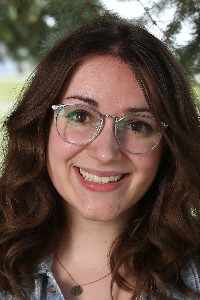 Teacher
Phone: 403-337-3326
Hi all! I'm Meaghan Halkyard and I am so excited to call Hugh Sutherland my home. I joined the team in 2020 and adore the kindness, support and culture of the Carstairs community. I teach High School English and Social Studies and can not wait to work with each of you and see the creativity you have to bring to the classroom! I graduated from the University of Calgary with my BEd and BA in English in 2020. I am a literary enthusiast, lover of poetry and passionate about social justice. Outside of the classroom you can find me hiking and kayaking with my dog and spending time with my family and friends.
I am here to support you on your learning journey! - feel free to contact me for support or if you have any questions or pop into Room 130 if you would ever like to chat!
Looking forward to another exciting year.
"We do not believe in ourselves until someone reveals that deep inside us something is valuable, worth listening to, worthy of our trust, sacred to our touch. Once we believe in ourselves we can risk curiosity, wonder, spontaneous delight or any experience that reveals the human spirit." - e.e cummings