Back to all posts
Posted on
From the desk of Mrs Reaman...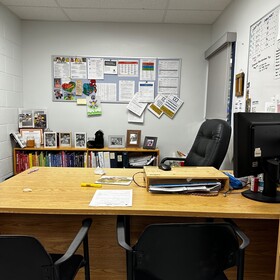 HCS 3000- Grade 10 students, you will all be registered for two FLT sessions with Mr. Taylor to take a 1-credit course called HCS 3000. This is a mandatory Alberta Ed. prerequisite course required for students working through Work Experience or RAP, and a course we want you to have as you move into your final two years of school!
Important High School Registration/Orientation: Wednesday, April 26 - for next year's incoming grade 9 & grade 10 students and their parents
Please mark your calendars for this in-person event! More information to follow.
Post Secondary Field Trips:
There are three exciting field trips coming up in May for high school students to experience and explore future post-secondary possibilities:
May 4th: EDMONTON
We will attend the Trades & Technology Expo at the Edmonton Expo Centre and then move on to the University of Alberta for a campus tour. 
May 10th: YWITT (Young Women in Trades & Technology) OLDS COLLEGE
This is a great opportunity for young girls to gain hands-on experience with careers related to trades & technologies, as well as to speak with women working in these industries. 
May 10th: Discovery Day OLDS COLLEGE
Head to Olds College campus and learn about their unique, hands-on programs, the services & supports available to you as a (soon to be) Olds College student, and to make sure all of your questions get answered. There will be a variety of in-person information sessions that will explore Olds College programs, the application process, campus housing, and much more. Not to mention, prizes, discounts at the Campus Store, and free applications all day!
PLEASE EMAIL OR LET MRS. REAMAN KNOW IF YOU WOULD LIKE TO ATTEND ONE OF THE ABOVE OPPORTUNITIES. 
NEXT ONSITE DAYS for WLD 1167:
FLT Check-in with Mrs Reaman- April 20, 2023
HSS Crew- April 24, 2023
Cremona Crew- May 2, 2023
Grade 12 & Grade 11 Course Selection Forms have been sent to your CESD GMAIL.. Please complete this form to choose your courses for the 2023-2024 school year. 
GRADE 11 Interviews: All Gr 11s- check your Grad Google Classroom for important information about your Grade 11 Interview with Mrs. Reaman.