Back to all posts
Posted on
Nov 25/22 - No School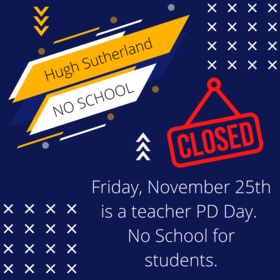 Teachers and staff will be engaged in specific collaborative learning projects according to their grade levels this Friday.

Focused efforts on Professional Learning Days in Chinook's Edge is year have created:
     ● Improved student achievement results, and support for those having difficulty, so that high school graduation is a reality for everyone.
     ● High leverage strategies to support student progress in literacy, numeracy, social emotional learning and more.
     ● A comprehensive series of Google Classroom materials to benefit high school students and teachers throughout the division, with plans to involve all grades. Shared knowledge and a pooling of the          best teaching resources available.     
● Key time for staff to focus together on strategies and supports for each student as required, through the division's Collaborative Response process.